About Taichung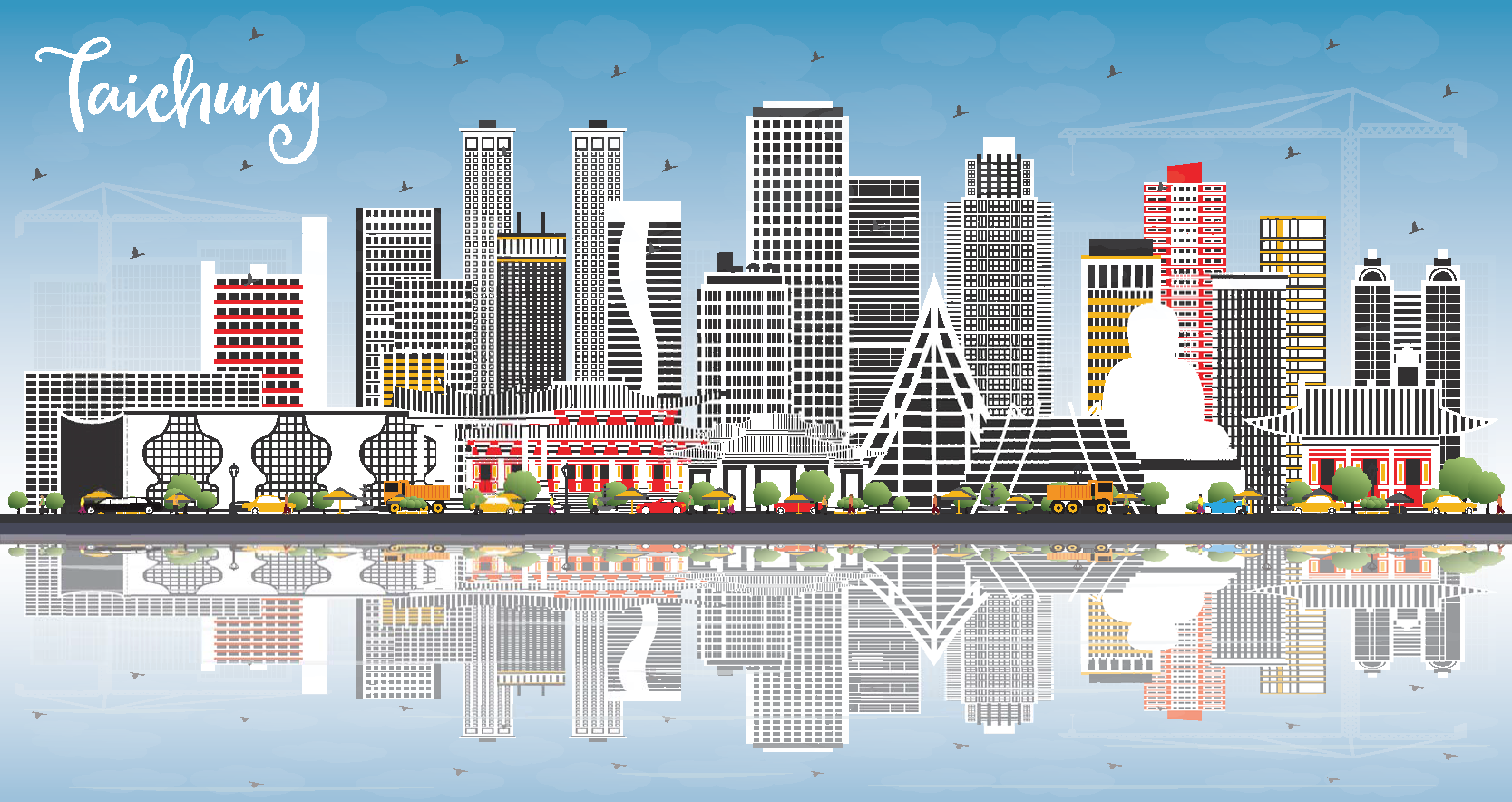 Taichung City- The center of Taiwan
Taichung City is located in the center of Taiwan, at longitude 120.4 degrees East and latitude 24.09 degrees North. It occupies an area of ​​163.4 square kilometers of Taiwan. Taichung City has become the "heart of Taiwan" as it is the most important hub here. Its convenient and dense transportation network comprises of Sun Yat-sen National Highway No. 1, National Highway No.3, Western Coast Expressway, provincial highway no. 63 and other important main roads. It is also an important hub for north to south transportation. With sunshine and pleasant weather all year round and an annual average temperature of 23°C, Taichung has been selected as "the most livable city ".

Taichung City hosts diverse shopping areas and it is a paradise for Lohas
Taichung City hosts unique and diversified leisure spaces. It is comfortable and pleasant to live in without the extreme housing prices such as what in Taipei and Kaohsiung. Taichung City takes pride in its convenient lifestyle and has the characteristics of both the urban and rural areas. Taichung City is famous for its business models that integrate food, culture, and creativity. To understand such business models, you just need to need to try some of its goodies such as the world's first cup of "pearl milk tea", the "Jingming 1st Street" which combines coffee and humanities altogether, the "Art Parkway" with its gorgeous views, the "Tianjin Rd. Shopping District" which offers trending and affordable fashion, and the "Feng Chia Night Market" popular with young students. The ecosystem and the greeneries are gifts for Taichung citizens, and the local cultural heritage is a feedback from people's affection for Taichung City. Taichung City has many famous landmarks for you to visit, such as Taichung City Cultural Center, National Museum of Natural Science, Taichung Martyrs' Shrine, Taichung Confucian Temple, Zhongshan Park, Yizhong Street, National Taichung Theater,...etc. Whether it's an art performance or a historical site, the modern and cultural atmosphere of Taichung City makes it a city worth staying in and visiting again.

The trending concept in Taichung's accommodation and travel
For the convenience of travelers, many hotels in Taichung City have set up various online booking systems. Through secure online transactions, you can easily book and stay in designated hotels. Travel to Taichung and stay in one of its hotels or B&Bs, and all the good services it has to offer will make your trip to Taichung full of wonderful memories. After the construction of the high-speed railway, people can easily travel to Taichung nowadays. There are numerous tourist attractions here, such as Houli Horse Ranch, Fushoushan Farm, Taichung Port, Wuqi Fishing Port, Dong Fong Green Corridor, Dongshih Forest Park, Lihpao Resort, Wuling Farm, Dasyueshan National Forest Recreation Area, Guguan hot springs, etc. which contribute to one of the reasons why Taichung attracts so many visitors. Dajia is well-known at home and abroad for the pilgrimage that takes place on the first day of the third month of the lunar calendar each year. Believers from all over follow Mazu from Dajia Jenn-Lann Temple to Hsinkang Feng-Tian Temple in Chiayi on foot for a walk of 8 days and 7 nights. This is the famous Dajia Mazu pilgrimage. You should consider going to Dajia Jenn-Lann Temple to experience the pious and lively atmosphere!

For more information about Taichung, please visit the website of Taichung Tourism and Travel Bureau.