▶ Accomodation | ▶ Health Insurance | ▶ Climate | ▶ Eletricity | ▶ Time Zone
Accomodation
Please check NCHU Office of General Affairs website to find out more information.
Health Insurance
International Guests with Visitor Visa
Those guests will be responsible for their own insurances.
International Guests with Alien Residence Certificate (ARC)
Those guests may apply for joining the National Health Insurance (NHI) six months after the ARC comes into effect.
Taichung's Climate
Taichung has a warm humid subtropical climate bordering on a tropical monsoon climate, with an average annual temperature of 23.3 °C (73.9 °F) with the highest temperature of the year occur in July and August, while the lowest temperature occurs in January and February.
Daytime temperatures maintain warm to hot year-round, though nighttime temperatures during the winter months are significantly cooler than those during the summer and the warm daytime temperature.
The average annual rainfall is just above 1,700 millimeters (67 in). The average humidity is 80%.
For more information about climate, please refer to the CENTRAL WEATHER BUREAU.
Electricity
The power provided in Taiwan is 110V/50Hz, and please use the plugs as shown below.
Please make sure that the appliances you bring with you can be used in Taiwan, and prepare the necessary adapters and converters in advance.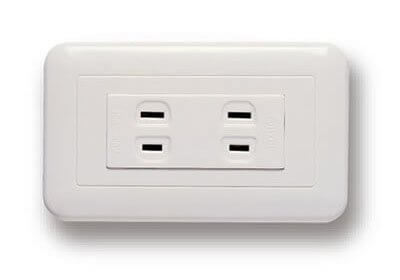 Time Zone
The time zone in Taiwan: GMT+8 Taiwan Standard Time without daylight saving.