"LastPETing: To Pet it One More Time"
NCHU OIA Organizes Pets' End-of-Life and International Volunteer Achievement Compound Exhibition

Source: Pin Tzu Huang, Office of International Affairs of NCHU

The Office of International Affairs, National Chung Hsing University (NCHU) held "LastPETing: To pet it one more time",
a pet end-of-life exhibition combined with 2022 International Volunteer service result from December 3rd to 4th, 2022,
and was held at the 3rd floor of National Chung-Hsing University (hereafter abbreviated as NCHU) Student Activity Center
in the campus 3rd floor. Meanwhile, there were also themed talks and a workshop on "Harmonious Pastel Art Expressions",
leading the audience to rethink the relationship between humans and animals.
According to a survey conducted by the Ministry of the Interior, the number of pet dogs and cats in Taiwan
reached 2.95 million by 2021, surpassing the population of 2.89 million youngsters aged 0 to 14, showing the
importance of pets to people. How to express gratitude and love, apologize, and say goodbye to your beloved
pet has become an important issue. The name of the exhibition is a combination of two English words: "Lasting"
stands for "lasting, eternal", which means "life cannot last forever, but love can". The word "Pet" means
not only "animal" but also "stroking", hope that the immersive story of the exhibition can guide the audience
to recall the beautiful times with their pets, so that the last goodbye will become the beginning of eternity and the continuation of love.
In addition to the storytelling exhibition, the venue also presented the results of the "Volunteer Program of Yunlin and
Changhua Stray Animal Reduction and Animal Welfare" from July 4th to 10th this year. Ten students
(two from Vietnam and Bangladesh) were led by the Office of International Affairs to share their experiences on
animal welfare at the private Chang Ai Home Nursery in Yunlin county, participated in volunteer services at two
Changhua private animal shelters, and assisted NCHU veterinarians in the post-operative care of stray animals,
about 150 people involved and 78 stray dogs and cats being de-sexed.
In addition, we invited Dr. Ming-Han Lee, the vet from Feerie Pets Park, a pet funeral ceremony company,
Dr. Ching-Ling Kuo, a vet from MatureLadies Care Team, Dr. Chen Huai-En, an Animal Social Worker,
Assistant Professor Ziyun Deng, Department of Veterinary Medicine, NCHU to deliver talks and Ms. Min-Zhen Liao,
Social Worker of Fish Craft, to lead the audiences to create "Harmonious Pastel Art Expressions".
Professor Chia-Lin Chang, Vice President for International Affairs said that this exhibition is very touching,
and saying goodbye is one of the most difficult issues in everyone's life.
She hoped that everyone who visited this exhibition would be empowered and
healed, and savor the good times of the past, understanding that passing life
is only existing in another form; they have not disappeared.
We hope all visitors would bring their love toward their furry family and visit the exhibition,
to pet them one more time; in the meantime, give more support and recognition to the international volunteer team.
Special thanks to: NCHU USR "StrayLOHAS" project and "FMOP (FreshMan Orientation Program)" team.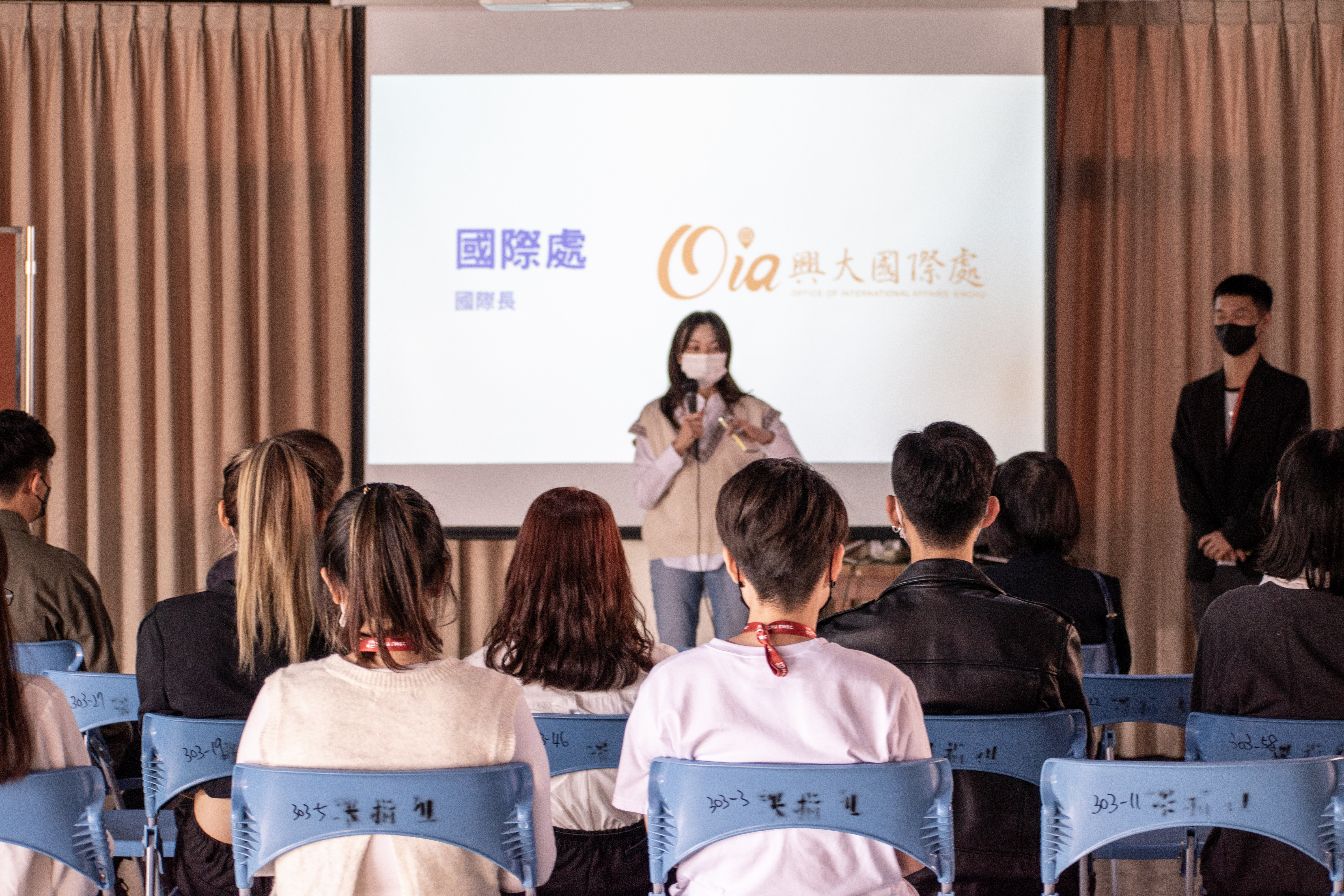 Vice President for International Affairs, NCHU, Dr. Chia-Lin Chang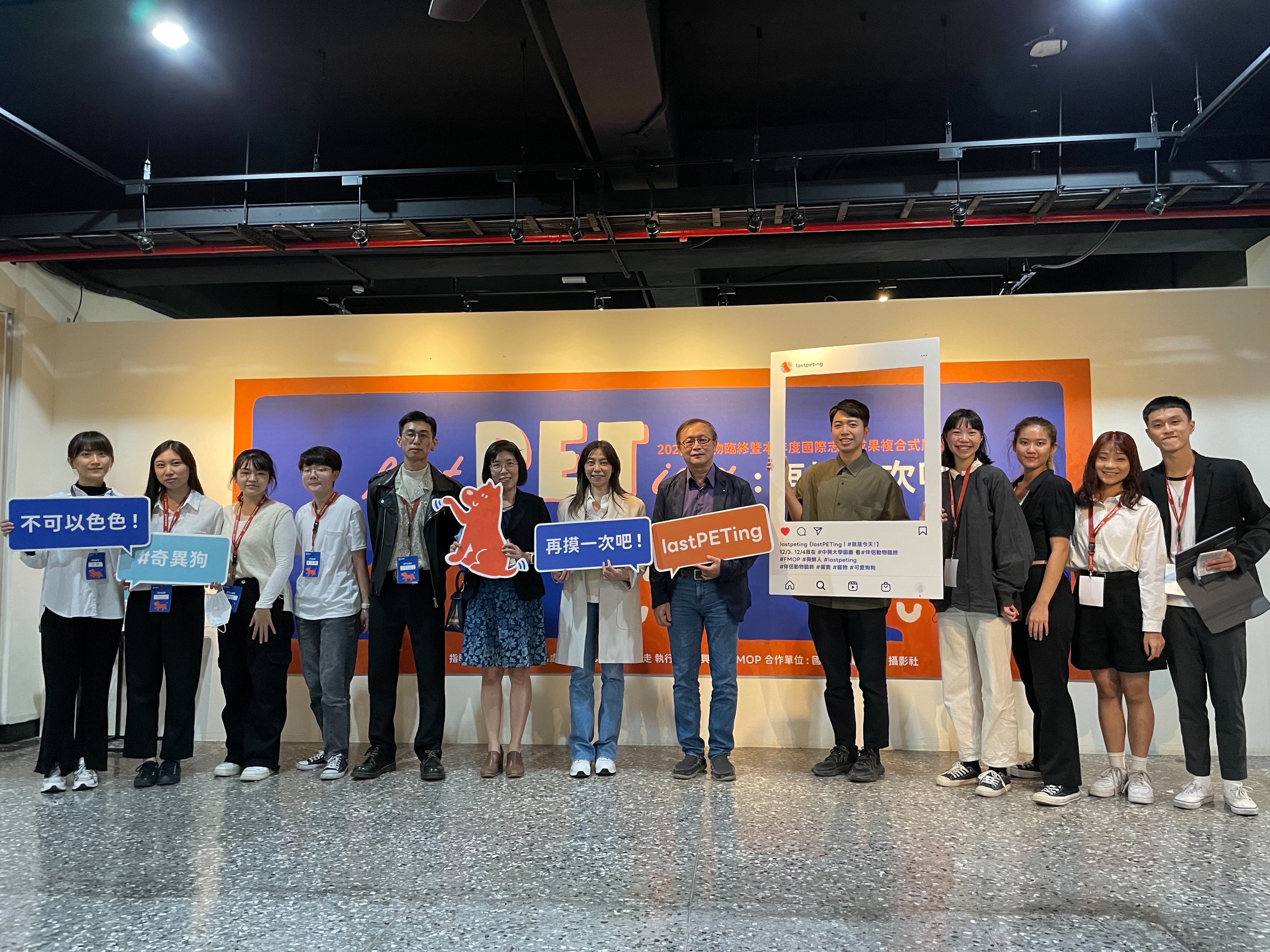 Vice President for International Affairs, NCHU, Dr. Chia-Lin Chang and
Secretary of Office of International Affairs, Ms. Jen-Wen Chang, and
Dr. Shiun-long Lin from NCHU USR "StrayLOHAS" project and the team.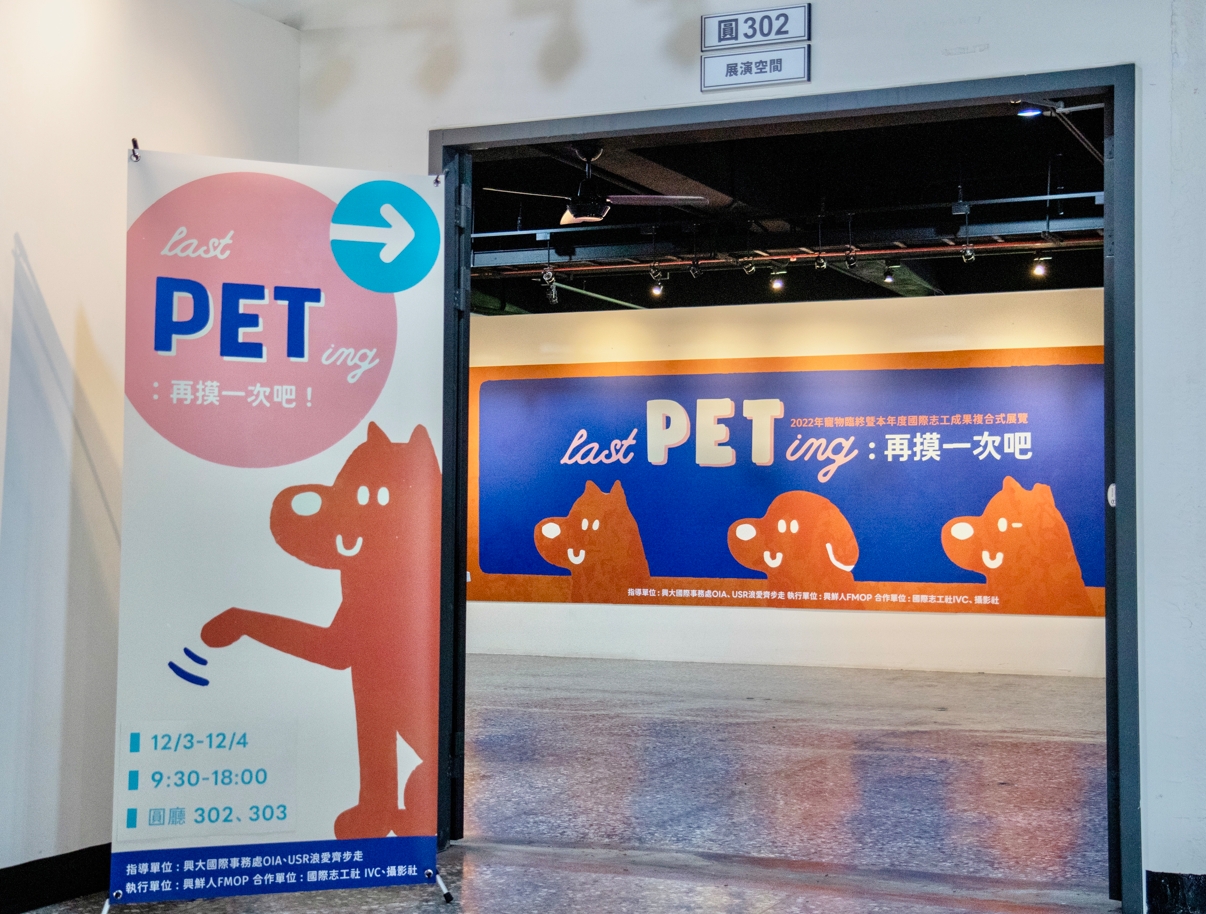 The gate of the exhibition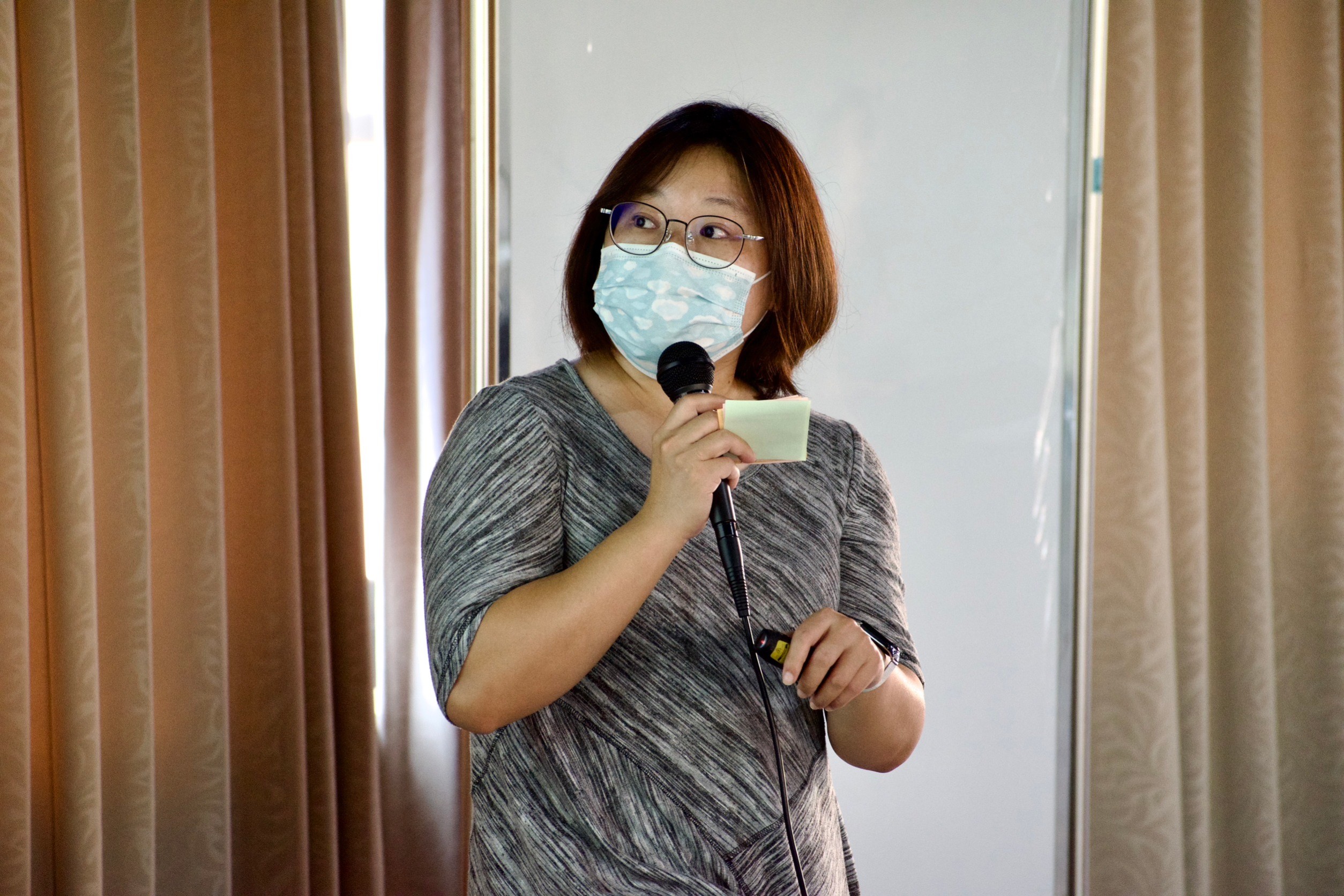 Dr. Ching-Ling Kuo from MatureLadies Care Team sharing about hospice Care